My name is Dharlene Juan and I am just a typical 19-year old girl from the Philippines trying to make her dreams happen. I am currently studying Diploma of Business at Kent Institute Australia as a pathway for the Bachelor of Business. I have been in Australia for a year now. I've always liked going into different countries and learning about different cultures that's why I didn't find it hard moving here in Sydney and going through a lot of changes. Seeing the famous Opera House and Harbour Bridge in front of my eyes and not just in pictures was surreal. I've also been to different famous attractions in Sydney like Madam Tussaud's wax museum and Sea Life Aquarium in Darling Harbour, Art Gallery of New South Wales, Circular Quay, Queen Victoria Building, Taronga Zoo, The Rocks, Royal Botanical Garden, The Rocks, Hyde Park, and Luna Park.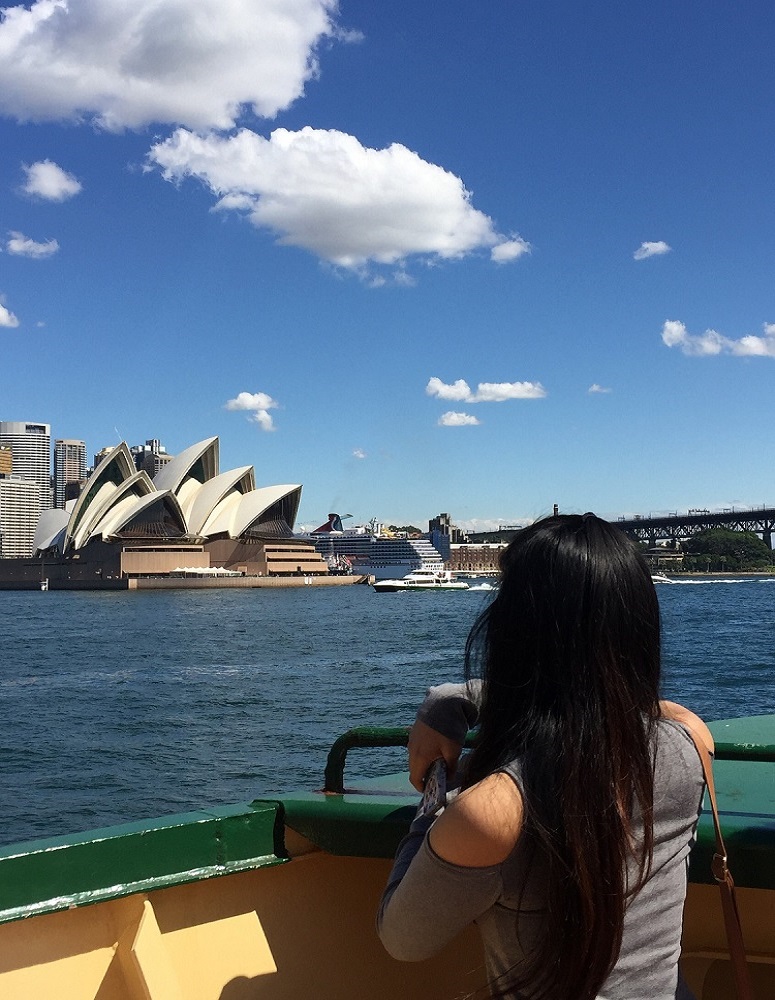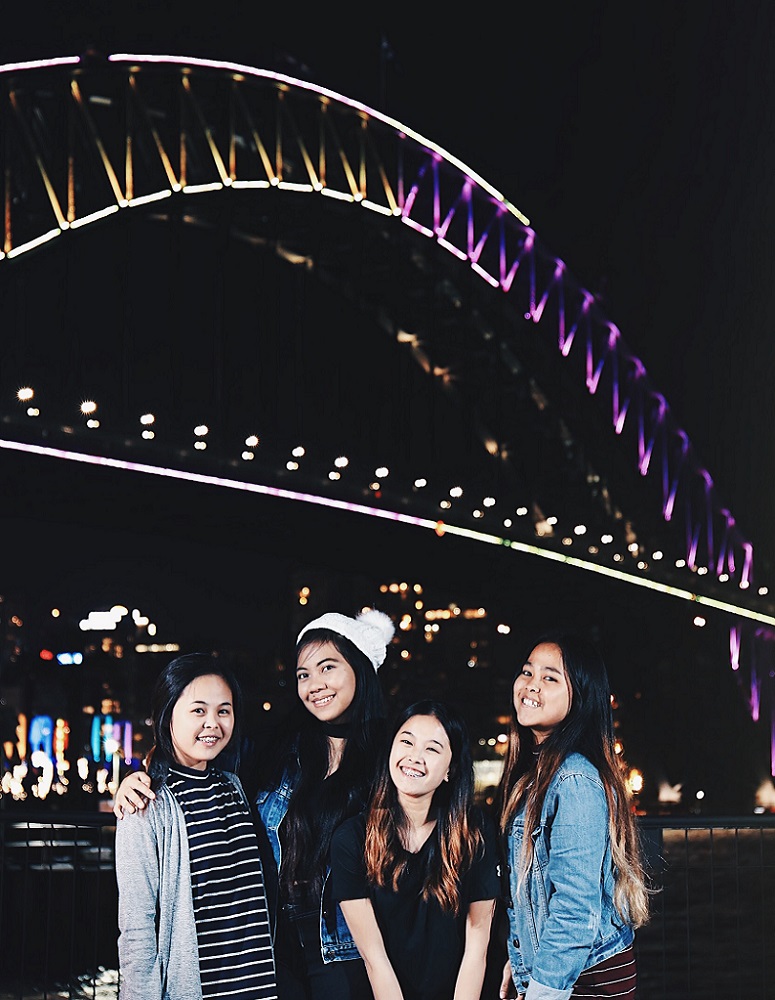 Going to different events in Sydney like the Chocolate festival, Vivid Sydney, conferences, and educational seminars is an enjoyable and fun experience for those who are new in Sydney. There were also tons of music festivals and concerts that I've went to. I personally like hiking and bushwalking that's why I didn't miss the chance to go to the Blue Mountains and Royal National Park. If you're a beach person, Sydney is home to some of the finest and most famous beaches in the world. There are well over 100 beaches in the city, ranging in size from a few feet to several kilometres, located along the city's Pacific Ocean coastline and its harbours, bays and rivers. What more can we ask for, right?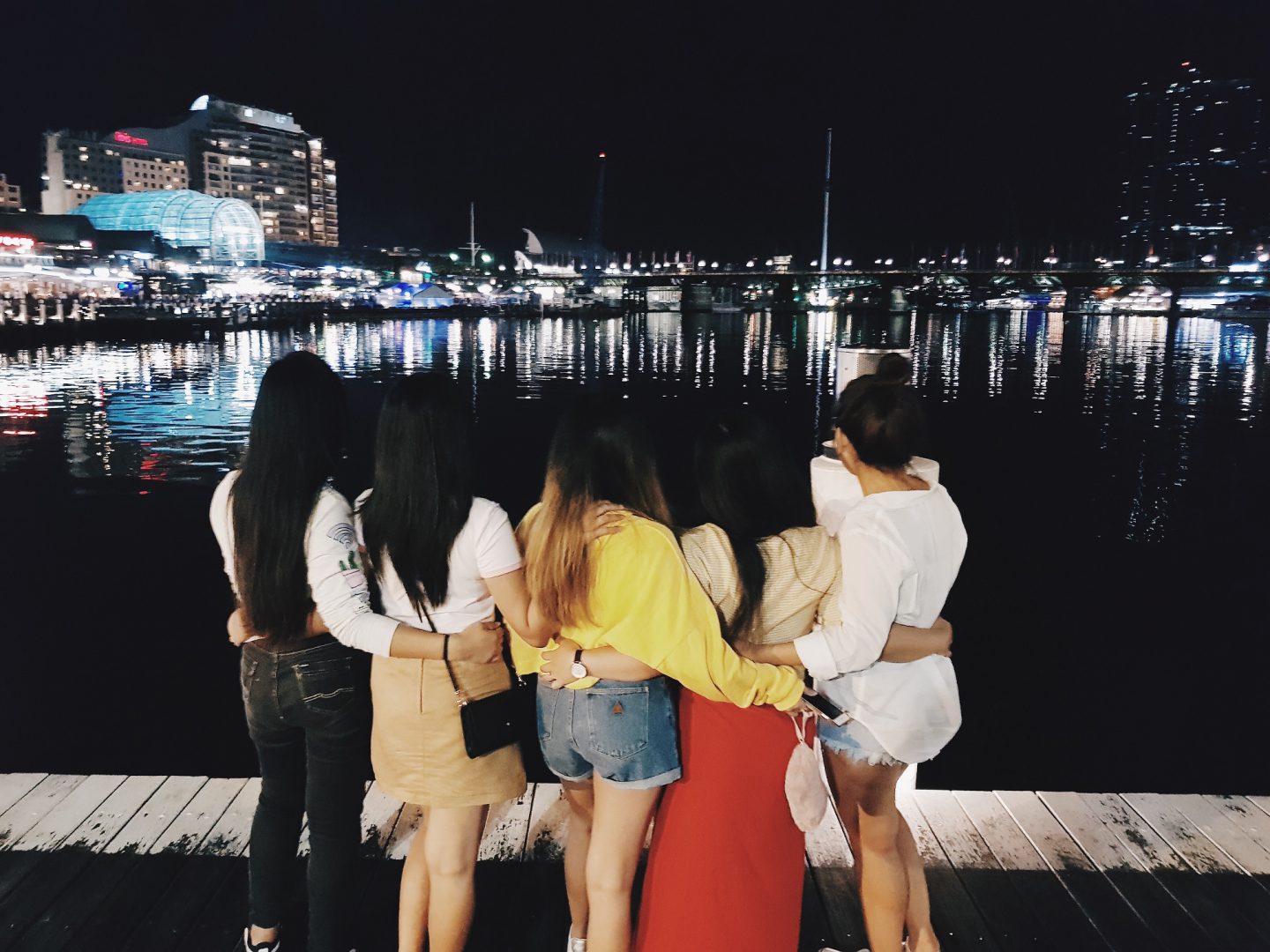 I learned about the LEAD program when I enrolled at Kent. Kent holds many extracurricular events and activities for students all throughout the year which is a great way for students to improve their personal growth not just in terms of academics. I like being involved in different organizations and school activities that's why I didn't hesitate to join this program. Programs like LEAD help students to develop their self-confidence and enhance their leadership skills. I joined LEAD activities because I want to learn other skills that are not being taught inside the classroom but are best learned through experience. Meeting new people and getting LEAD points is also a bonus in joining such activities. The best thing I like about LEAD is that it opens a lot of opportunities for students. By making new connections and being exposed on activities outside the school, students can get a lot of job opportunities and experiences that can help them on their path to success. LEAD is truly a great way for students to improve and have fun at the same time.
I've been a part of different activities under the LEAD program but my two favourites are the Lord Mayors Welcome and organizing the upcoming International Youth Festival. The Lord Mayors Welcome is an event to basically welcome International students in Sydney. The event was held at Town Hall last March 20, 2018 where they bring together 20 community groups, health and safety services and tertiary education institutions. The organisations provide information on support and a well-rounded study experience. I liked this event because it was just a very chill and enjoyable event. There were foods, drinks, and giveaways for international students and performances like the Smoking Ceremony by John Blair, Didgeridoo Performance by Gumaroy Newman, and Dance by the Jannawi Dance Clan. An international student had also gave her speech about her experiences as an international student which left everyone feel inspired and excited for their journey. The event ended with the Lord Mayor Clover Moore's speech.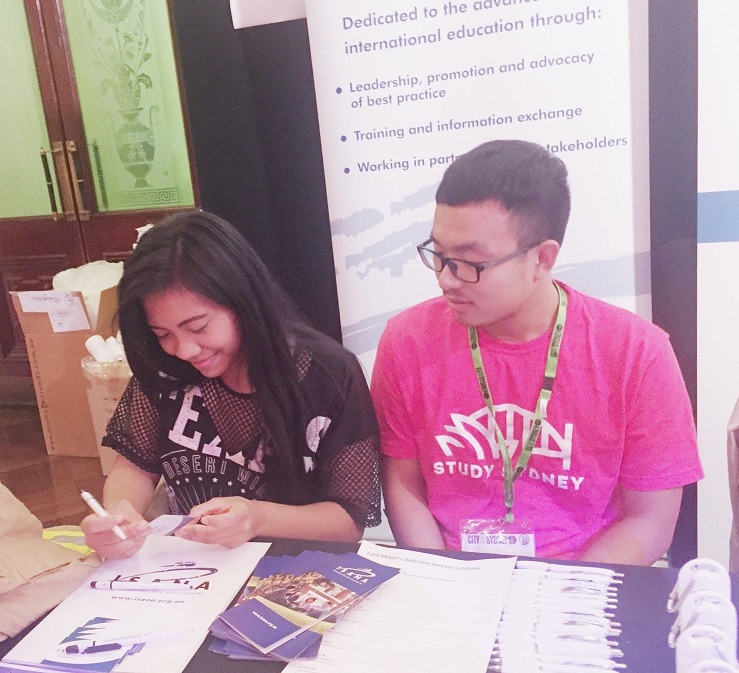 I went to the Lord Mayors Welcome to promote an event I am helping organize. It is the International Youth Festival for International students which will be on the 19th of April, 2018. I have never organized an event before that's why I find this LEAD activity as a great opportunity to learn event organizing. I met new friends not just from Kent but also from different universities as we plan everything that's going to happen on the night of the event. Here, I have also learned how to promote an event by handing out flyers and through Facebook. Our team has put a lot of time and effort to make sure the event will be successful and we are all very excited to make it happen. The event will surely be supercalifragilisticexpialidocious! It's a night not to be missed if you're an international student.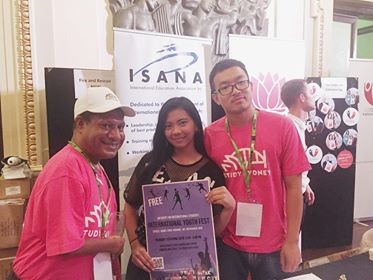 The advice I would give to KENT students like me, is to seize opportunities and push yourself out of your comfort zone. There are so many great things to experience that you can't learn inside the classroom. Do new things everyday and always make time to invest in your personal growth. As students, we are just on the process of learning things and I think that this is the best time to make mistakes and learn on them. As a student, you need to master how to balance and make time for every area of your life like family, work, studies, and your personal 'me-time' all while staying healthy and fit at the same time. It will be hard and you will eventually go tumbling down on one area but I'm telling you that it's completely okay. Challenges make life interesting; overcoming them make life meaningful. My last advice is to enjoy the hustle. Don't forget to laugh and build a good relationship with the people you will meet along the way. Radiate positivity to everyone and always smile. You got this. As I end this blog post, let me leave you with one of my favourite quotations to live by:
"Whenever life knocks you down, don't say 'why me' but say 'try me'."