Kristina Magathova | Slovakia
Advanced Diploma of IT and Bachelor of Business | Sydney campus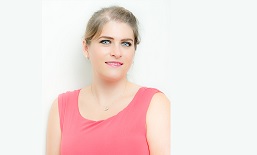 "I came to Kent in 2010 to study for an Advanced Diploma of Information Technology, after which I continued my studies with Kent in their Bachelor of Business degree graduating in December 2014.
As an international student, it was sometimes difficult for me to balance my studies and my personal life, Sydney is such an amazing city and there's so much to do. The smaller classes at Kent made it easier for lecturers to spend individually time with each of us students.  I found all the staff at Kent to be friendly and approachable.  The course lectures and tutorials were well-prepared and really engaged students. We were encouraged to participate and I loved the way lecturers used real-life examples in their lessons.
Studying with Kent helped me to better understand the theory behind the course and I gained valuable experience preparing presentations and developing the ability to work in a team. Kent's comprehensive study library made it easy to access to any resources information I needed.
I'm grateful for the four years I studied at Kent and the friendly staff really helped make my time more enjoyable.
Whether you are currently studying or applying as a new student, I wish you success as you embark upon your journey at Kent.