Explore Lucie's Story
1. Where are you originally from?
I originally come from Czech Republic.
2. What did you study at Kent?
I've recently graduated from Bachelor of Accounting.
3. Please give an overview of your current work position.
During the last summer break of my undergraduate program at Kent, I gained an internship at a boutique investment firm in Sydney's CBD, which specialises in fixed income investments. Our office has ~$10bn assets under management that we manage mainly for institutional clients.
We are a subsidiary of one of the largest global asset management firms with offices in 27 cities worldwide. Our firm together manages ~$450bn AUM through a wide range of investment capabilities across all major asset classes including equities, fixed income, alternatives, multi-asset and quantitative strategies.
It's been the greatest experience I could ever wish for – to be a part of a small team of extremely bright people, while also being a part of something as large as our parent company.
I've had the opportunity to work on a variety of projects for our absolute return fund, including market research, analysis, legal and other. Later, I was involved in development and launch of a new private markets strategy in leveraged buyouts and private real estate debt investments – including pitch book development, conducting market research and analysis in private debt markets space. Most of my time I have spent as an investment analyst of corporate debt issuers. I have gained broad industry experience, understanding fixed income and other assets classes, markets functioning and macroeconomic impact.
Besides that, I've been attending meetings with many senior professionals in the industry and met people that have achieved big things. It's inspiring. My colleagues themselves have 17 years of financial industry experience on average, they have together built the brand, investment strategy, reputation and grown our strategy to the size it is today and the firm continues to grow so fast. I have so much to learn from them.
4. Do you believe your time at Kent adequately prepared you for your current work? Why/why not?
Transition from being a student to professional life is an exciting yet challenging experience. To become a young professional, the most important thing is your approach and strong fundamental knowledge. What I've learnt while studying for my degree at Kent, I could build on it and grow from there. Kent has many great teachers who have real world experience in what they are teaching. I have had many teachers that I enjoyed listened to, simply because they were so knowledgeable at what they were teaching. Many of them would share experiences from their industry careers, giving us real world insights, and encouraging us to keep up to date with news and make discussions on current topics. It has been overall a great learning experience rather than just learning from books.
Moreover, the support I received from some teachers was unbelievable. In saying that, I don't mean the typical student-teacher support with learning materials, that's a standard you'd get everywhere. I mean support way beyond that – the personal approach, advice and help. When I had a goal to complete an internship in finance and discussed it at Kent, in addition to feedback on various companies and their internship programs, reference letter, consultations, I also received very personalized help in the form of direct industry contacts where I obtained valuable insights. This helped me to choose the right companies to apply for and finally to pick the one that has allowed me to get hands-on experience and gain an exposure to many areas in financial markets, while treating me like a family from day one. I can say this would not happen without the help and connections I got from my teachers. It isn't something you would receive at a big university, and that's why I think studying at Kent made such a big difference for me.
5. What advice would you give to students currently studying at Kent?
Networking.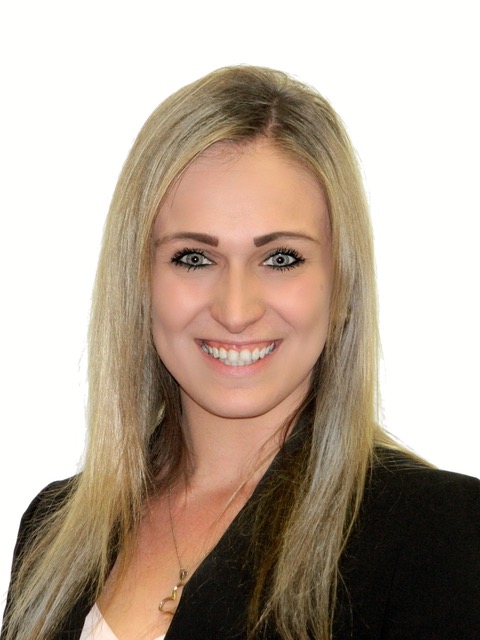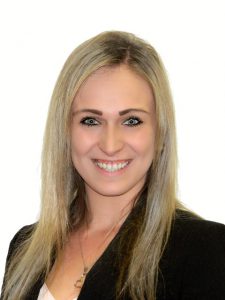 We do not realise how important it is to build the right professional network until we leave the university. Today's business world is built on relationships. You need to go out there and connect with people. If you know what you want to do, what industry you want to be in, go to events, seminars, meet people, listen to them, support each other if you're at the same career entry level, and learn from the ones that are further.
Try hard while you're at school. If you skip classes and just pass all subjects, you will finally get the degree, but that's not what you should be happy with. You won't get the knowledge you need to start your career. It is not the piece of paper you receive at the end that matters, it is about the skills you are equipped with when graduating and entering the corporate world. You should be confident you have built strong interpersonal skills and base knowledge to succeed, and education is where it all starts.
Make yourself stand out. Whatever you are good at, do something extra while you're at school, boost your resume with little things like additional courses, interesting projects, volunteering, sports achievements, whatever it is you enjoy. Just make yourself different from others when you decide to enter your dream industry and you will get noticed.
Lastly, your approach is the most important thing. You can achieve anything you want with dedication.