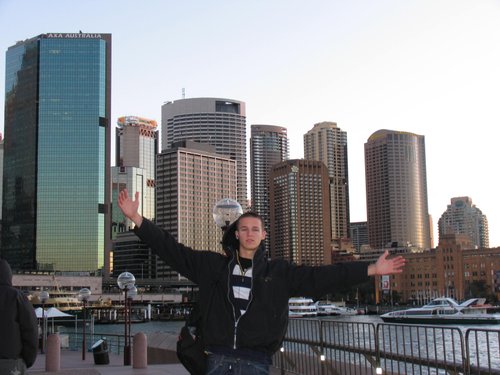 1. What is your current job title and what organisation do you work for?
Currently I work for PwC Poland as a consultant. PwC is a leading global organisation offering professional advisory services such as assurance, tax advisory, business consulting, financial advisory, actuarial and legal services. I'm working within the business consulting department in Strategy & Operations division. We help other companies by advising them on strategic directions and operational excellence so that they can become more successful in their markets. As a consultant I would be a part of a team, having above senior consultants and project managers. Together, we would usually work on a single project for 4 to 12 weeks which would have often 3 stages. Firstly, we would conduct research on the company, market, market trends and company's competitors etc. Secondly, we would engage in analysis of the data collected: benchmarking analysis, financial analysis (based on client data, financial statements) SWOT analysis and so on. Thirdly, we would draw conclusions based on these analyses and present the recommendations to the company.
2. Where are you originally from?
I was born and raised in Poland. Shortly after finishing high school I went to Sydney for a year, and then moved to the UK for 4 years. I also spend one year in Tokyo.
3. We know the Kent student body is culturally diverse, where in the world are you working?
I am currently back home and working in the capital of Poland, Warsaw, since September 2015. Prior to that, I was based in the UK, Japan, China, mostly studying but also doing internships.
4. What did you study at Kent?
I have graduated with the Certificate IV in Business, having studied Business Communication, Business Computing, Accounting Fundamentals, Introductory Management and Introductory Marketing.
5. Do you believe your time at Kent adequately prepared you for your current work? Why/ why not?
I believe Kent has given me the business fundamentals I use up until now. Because of studies at Kent I could continue my education with more ease at the top university in the world – Imperial College London, from which I graduated with Master degree in Economics and Strategy for Business. Additionally, the knowledge gained during the time spend at Kent Institute is fundamental for my work as I understand clearly numerous concepts within the areas of marketing, accounting, management and IT. I also developed soft skills such as negotiation and presentation skills.
6. What advice would you give to students currently studying at Kent?
I advise students to study a broad range of subjects at the beginning and then specialise on one or two areas of studies you are passionate about and good at. Gaining broad understanding of various subjects at the start will help you to work more comfortably in the future as you will be more familiar with different concepts in business. As previously mentioned, studying is important but what's even more valuable is to build up your soft skills, socialise with other students, be proactive during classes, work on your business language and improve presentation and teamwork skills.
7. What did you love most about studying in Australia?
I really appreciated study-life balance. After classes we had plenty of free time. I used to socialise with students from diverse backgrounds, learnt about new cultures which was a great experience. We also tried many typical things Australians would do e.g. surfing, which was great fun as well!