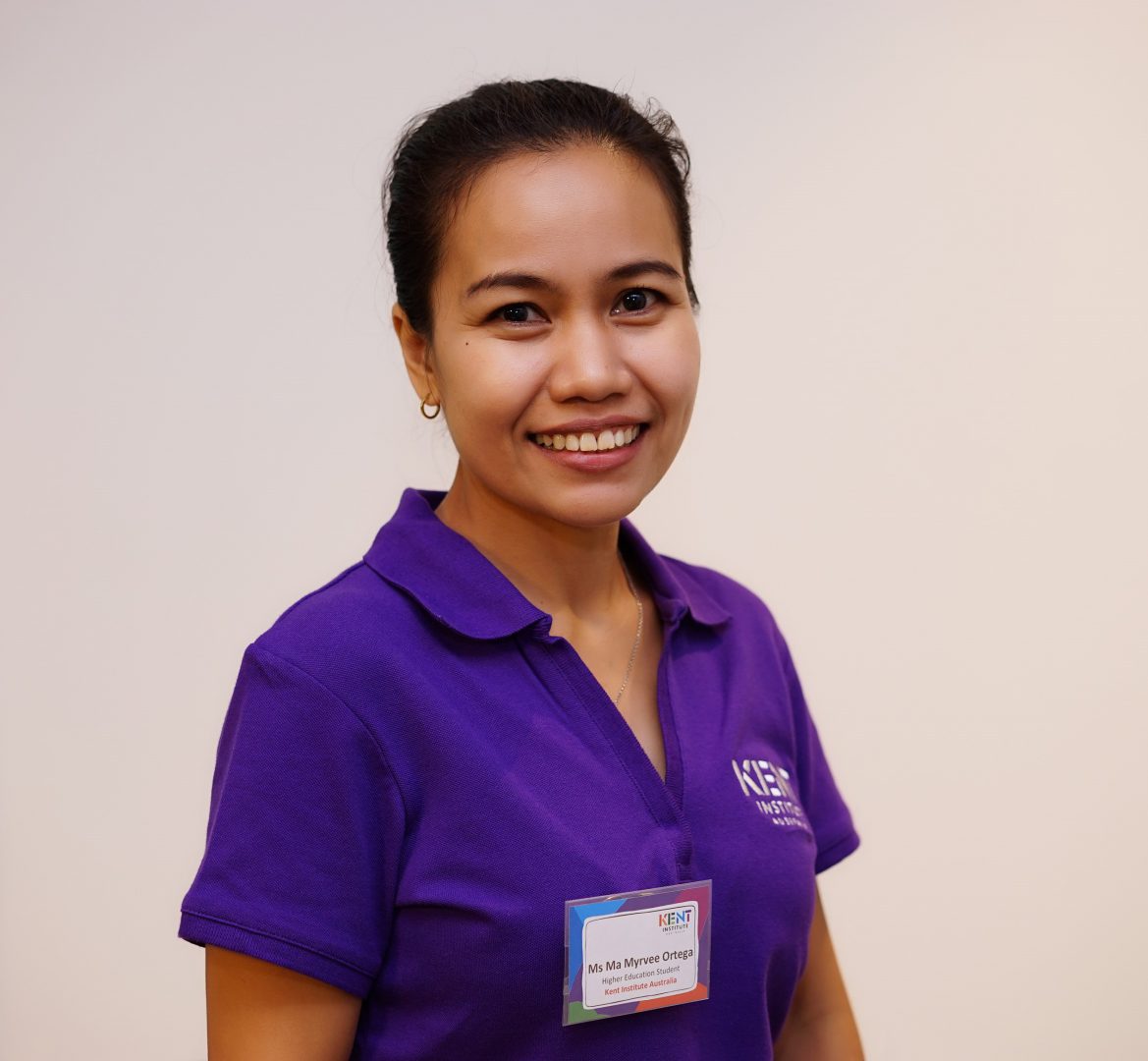 Getting to know Myrvee…
"As soon as I finished my Bachelor degree in Journalism in one of the state university's in the Philippines, I immediately began working in an environment composed of people from all different walks of life – the advertising world. There I learned to become independent, competitive and empoweredby supportive managers as well as to be criticised by those who found me too idealistic, as I wanted everything to be perfect all the time. Learning from so many different personalities, and drawing from my personal and work experiences, I decided to embark on the next page of my life's journey and that was to continue my quest to improve my academic and professional endeavours.
Choosing Kent Institute Australia is a process of discernment.  It's as hard as choosing whether or not to leave my two lovely sons as I am preparing and planning if not the best at least a better future for them.  And in my search for the appropriate school that will sustain the underlined words I have mentioned earlier, I was hooked with Kent's story of perseverance and untiring struggle to pursue on "building a brighter future" for both local and international students with their focus on "educating, stimulating and empowering these soon to be executives and professionals which will be recognised globally" (excerpt from Kent's profile).
Furthermore, looking back to Kent's history, their 25 years pursuit to provide the best possible education to a diverse, multi-cultural community of students is indeed special. Their motto: "The Pathway to Your Future" is a motivation and a challenge for every student who wants change.
I am now in my 2nd year, taking-up a Business degree specialising in Management.  Up until now, each day living in Australia and complying with my academic commitments are still a test of courage, sacrifice and survival.  But if you take each day with excitement, focus on your goals, choosing the right path and understanding your choices- there is nothing impossible.
I have now joined Kent's LEAD team as a Student Ambassador and have already experienced the opportunities of continued professional growth that it has to offer. If you are someone who does more than 'the minimum' and loves getting involved with your fellow students and the community- my advice is to get involved now".
Explore more student testimonials at Kent's Youtube channel