Kent's Melbourne Campus held Career Month where they put the spotlight on career opportunities and professional skills for international students. This annual month-long event aims to guide students on their career development and help build their professional network.
Career Month kicked off on the 31st of August with guest speaker Anna Gatus from Budding Talents Recruitments discussing job opportunities and internships for international students. Anna shared her experience and insights on how students can find great graduate job opportunities here in Australia.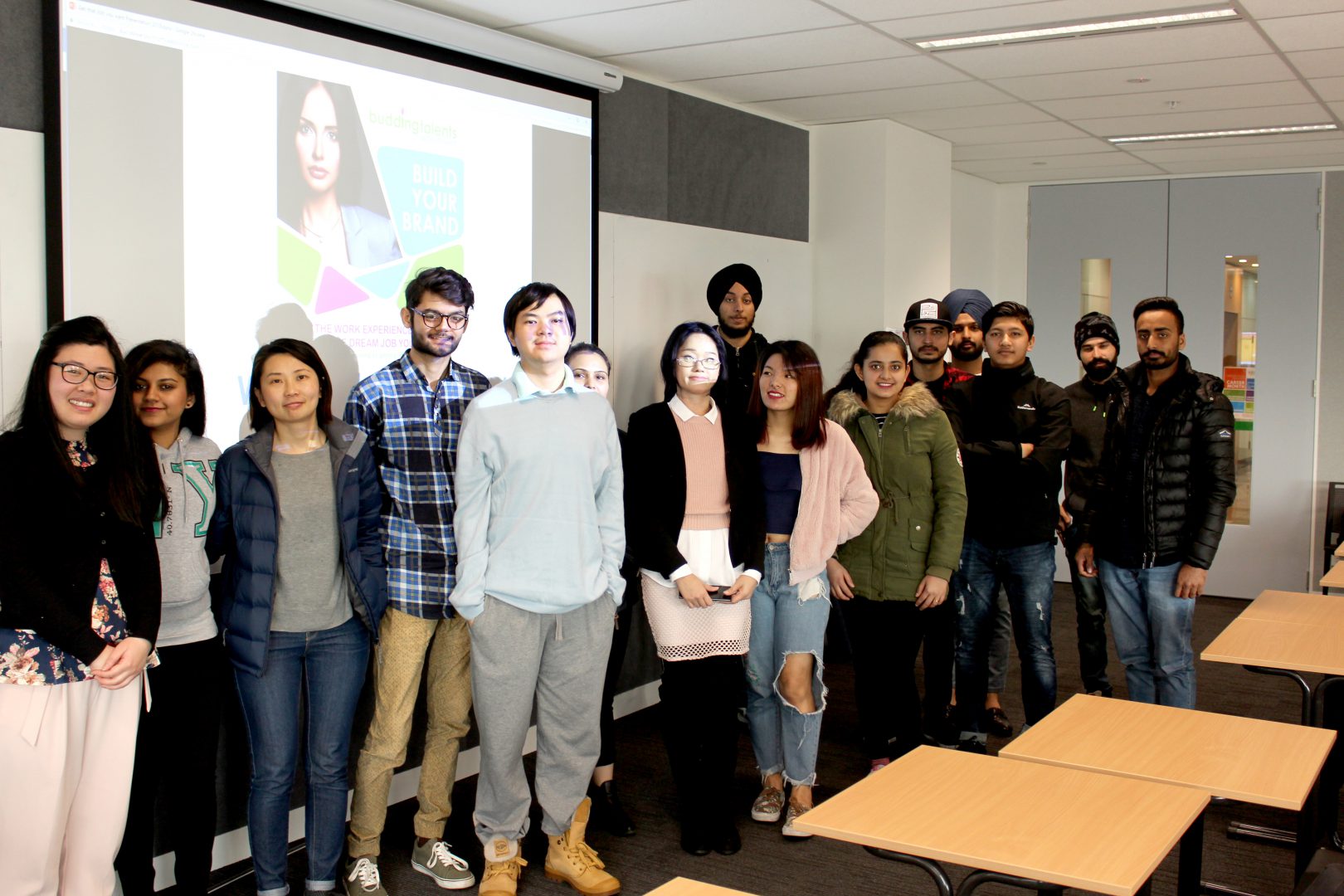 On 5th of September, Kent Melbourne welcomed Silva Wei, co-founder of Hoodic, a leadership and communication training provider. Silva's highly interactive workshop offered strategies for international students to improve their workplace communication skills. In addition, Silva outlined amazing tips to help students ace their job interviews!
One of our students, Silvia, from Venezuela, expressed her appreciation: "I assisted to one of the guest speakers, Silva from Hoodic and found the workshop very interesting. Silva showed the group a few tips for when we are in a job interview and I think they were very helpful among other things he told us that will definitely help us build a professional career in Australia."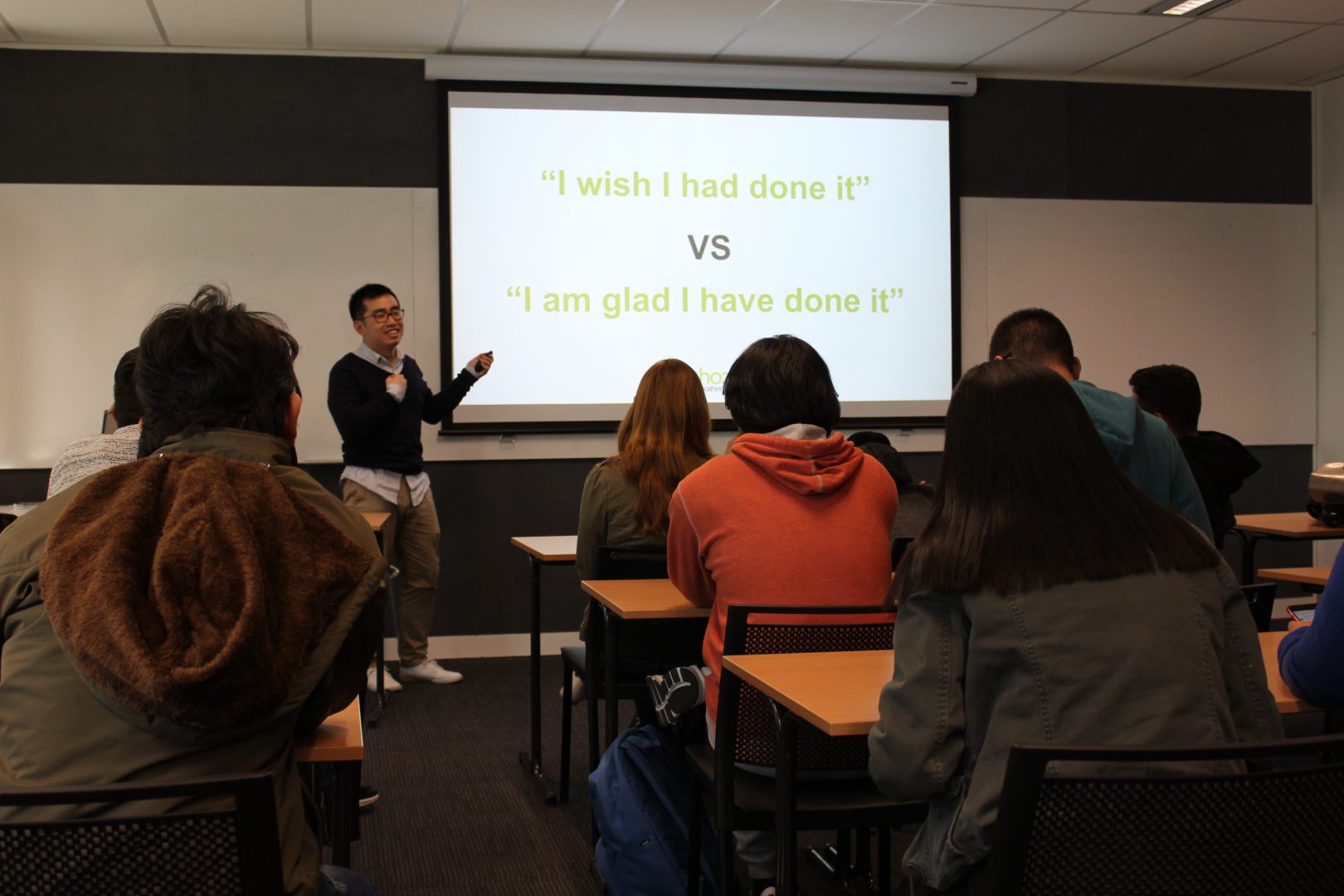 Acknowledging Kent's newest qualification – Bachelor of Information Technology, Kent Melbourne held a screening of Hot Tips for an I.T. Career, a video workshop presented by Jody Lawrence, an IT professional with experience in the Mining, Construction and Banking sectors. Jody reflected on her experience across a diverse range of workplace environments and inspired students to be curious and nimble in a changing IT landscape.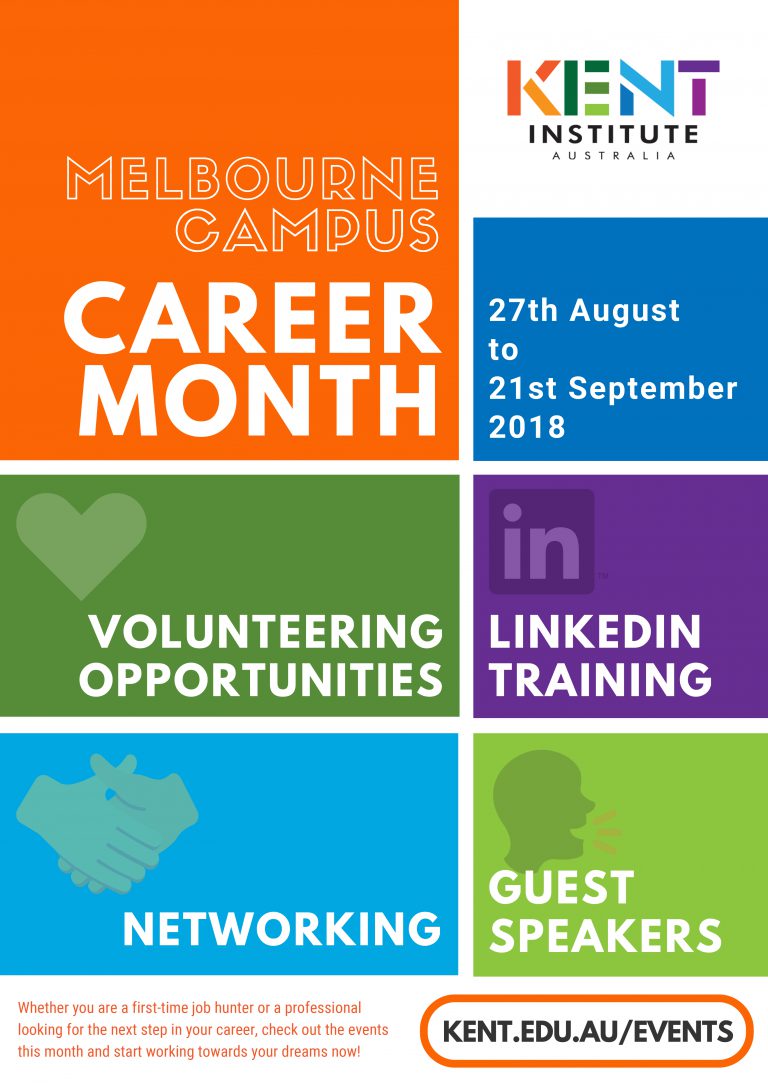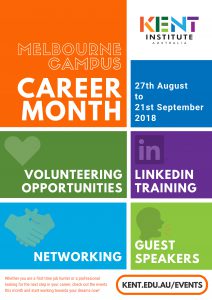 LinkedIn training sessions were delivered to help students to familiarise themselves with the world's largest professional network, allowing students to connect to influencers in their field of study and to grow their own personal brand.
Aside from in-campus events for Career Month, Kent provides students with support in finding volunteering opportunities within their local community.
All in all, our Melbourne campus' Career Month was a SUCCESS!
Many thanks to all the special guest speakers and Kent staff who organised this event! This will help our students take their next step towards their dream job.