In this issue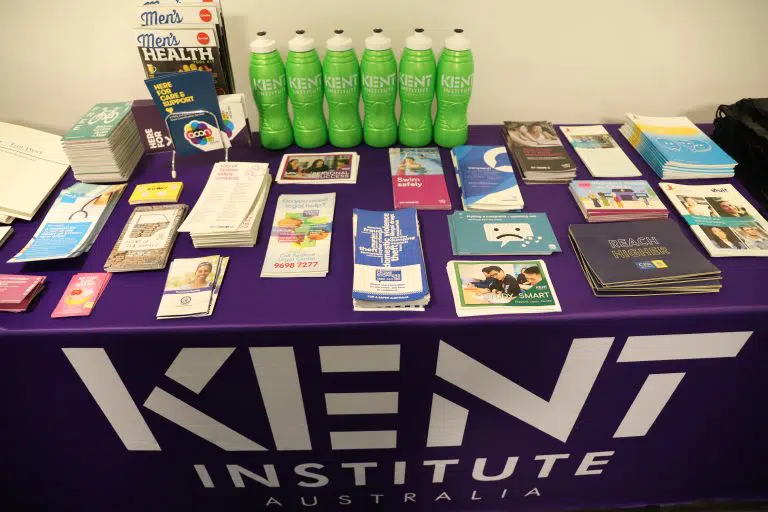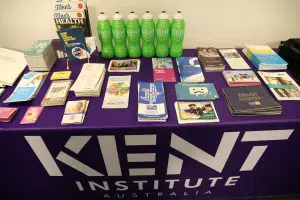 What's On at Kent back on campus

Wellbeing workshops

Academic Learning Support (ALS) resources

Careers Hub/Consultation

Academic Learning Centre/Library

Opportunities and Your Community
Welcome to your new trimester
After almost two years of missing Kent upcoming and continuing students back on campus, Kent warmly welcomes students who will be commencing their Higher Education studies for Trimester 1 2022. For the safety of everyone, Kent highly encourage cooperation in following relevant health and safety protocols. Let's make our return to campus a successful and healthier one! See you all!
Student Wellbeing
Message from Kent's Counsellors      
" We live in strange and challenging times where things keep changing.
It can sometimes be hard to adapt or feel like we have any control.
We are here for you! YOU ARE NOT ALONE!
No problem or issue is too big or too small!" 
Mindful Relaxation & Selfcare

workshop
Studying can be stressful and draining both emotionally and physically. Finding a balance between academic, professional and personal lives can be difficult and tricky. But struggling does not make you weak! It makes you HUMAN! If you feel like you are splitting yourself trying to make sure you get everything done and nothing falls through the cracks, you are not alone! The Mindful Relaxation workshop will help you leave exam stress behind, while allowing you to gently bring yourself back into the present moment.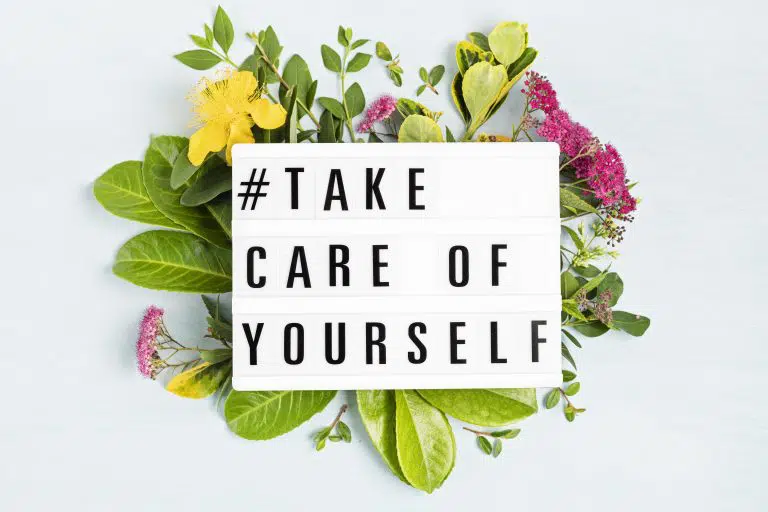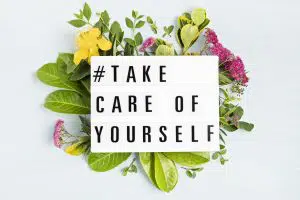 Join Kent Counsellors on Fridays:   
Sydney Campus with Sasha
Fortnightly 12:30-1:30PM
(starting 18 Feb) via Zoom (Link here)
Melbourne Campus with Amy

Melbourne Campus with Amy
12:00-1:00PM via Zoom (Link here)
Self-care especially becomes important in trying and stressful time. Do not be afraid to prioritise your needs. Ask for help as it is courageous to admit that you need it. Self-care is NOT selfish, it is NECESSARY. Reach out to our wellbeing team today!
Selfcare Workshop:
Sydney Campus with Sasha – Fridays 12:30-1:30PM in the Reflection Room on Level 1. (This workshop is worth 10 LEAD points)
Student Engagement & Activities

YOU ARE INVITED!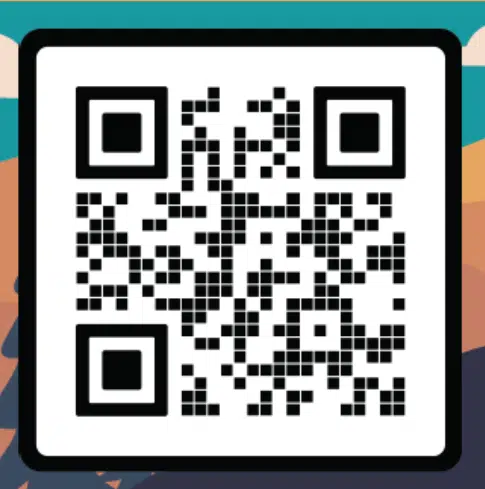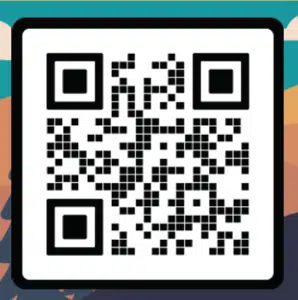 Study Melbourne has recently launched a program called:
Country to Coast which gives international students opportunity to explore regional Victoria, learn local culture and develop new friendships. Hurry limited spots only! Scan the QR code to register.
Student representative group and leaders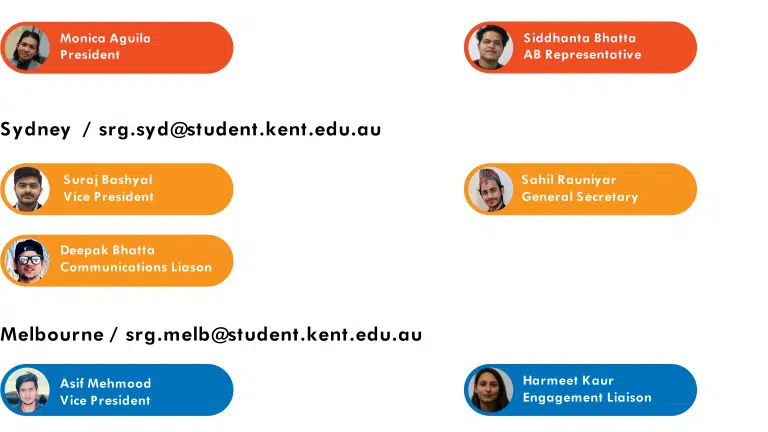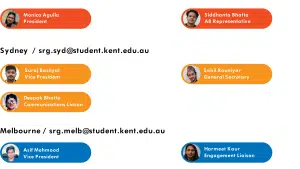 On behalf of the Student Representative Group, I would like to congratulate you on starting this amazing learning journey with Kent Institute Australia.
We warmly welcome you to the community and are very excited to forge meaningful engagements with you, whether online or in-person, for the duration of your stay in this esteemed institution.
The Student Representative Group (SRG) is a band of passionate, elected students sworn to the advocacy of the collective's representation and empowerment. We are the champion of your rights and the voice to your yearnings. But to successfully do so, we need impassioned students like you to get involved in the process so we can lift the campus experience of everyone in the community.
It's a unique and exciting time, the SRG challenge you to keep the fortitude and join in meaningful conversations with us and the students around you. As your Student Body President, my ears are open and my lines available for any questions, comments, or concerns you might have. I am sworn to the enhancement of your student life so please do not hesitate to reach out to me or anyone in the SRG at SRG.Syd@student.kent.edu.au and SRG.Melb@student.kent.edu.au
I hope you all take advantage of your time at Kent. Try something new, approach someone and make a new friend, challenge yourself, get involved in campus activities, explore and learn from all facets of student life and don't forget to enjoy the journey as much as the destination.
I wish you all the best of luck at Kent and beyond!
See you in campus soon!
Monica Aguila
SRG President


Academic Learning Support
Whether you are onshore or offshore students, VET or HEd, our ALS Coordinator Maja is happy to assist you and provide you with further academic study support.
To request for one-to-one consultation, inbox: ALS Sydney or ALS Melbourne
For assessments, exams preparations and other online academic learning support, access here.
English Language Learning Support
Vocational Education & Training (VET) English café
Are you preparing for the IELTS and PTE examinations? Come along to the IELTS and PTE preparation workshop. Topics change each week. All English language skills covered in a fun and supportive environment. LEAD Points: 10
Mondays (during study week) 1:00 – 2:00PM. Zoom ID Code 6589532737
Higher Education (HEd) English café
See you again this trimester 1 2022 for more fun and inclusive English café discussion. Keep an eye on this spot for upcoming dates. On behalf of Kent, wishing all HEd students good luck for the finals!
English forum
Join us in the conversation!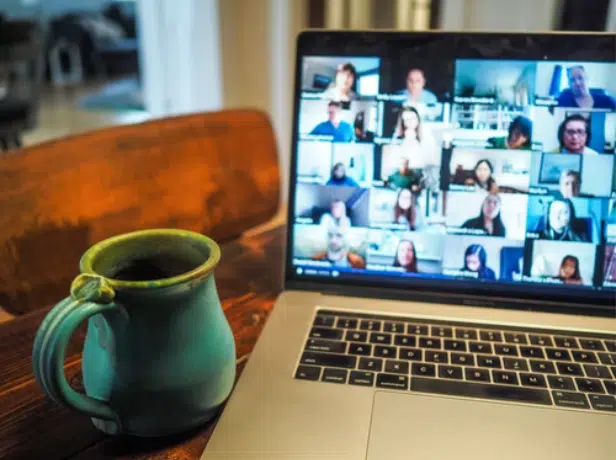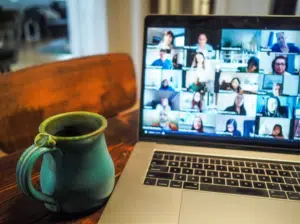 We'd love to hear from you. Post your thoughts on English Cafe topics and engage with your peers and ALS Coordinators.
Click link here to join the forum
Learning Resource Centre/Library
Library Resources


Kent Librarians are inviting all brand new students to join them in the upcoming State Library Virtual tour. Register now and learn how to apply for your State Library ID card, delivered to your doorstep.
Schedules as follows:
NSW State Library: 16 Mar, Wednesday 4PM click this link – ZOOM
VIC State Library: 24 March, Thursday 12-12.30PM – Zoom ID: 281 987 9493 No password
For more information, click on your librarian name to email:
David (Sydney Librarian)
Kristin (Melbourne Librarian)
Library Chat Online
Receive useful tips and advice for all your research request and one on one/group research tutorial or any assistance in finding resources for your assessments. For consultation and advice, inbox Kent Librarians:
David Hart (Sydney campus): Library.syd@kent.edu.au
Kristin Sarmiento (Melbourne campus): Library.melb@kent.edu.au
Career Hub
Consultation /Resources
If you need a chat about what your next steps might be, wanting to create a path for yourself, learn about your strengths and how to best market yourself – you are in the right place. Career hub is a safe space to explore your options and gain valuable perspective. Come along and join Sasha Miloslavskaya, Sydney Counsellor for a group or individual consultation and advice. 
Weekly career hub consultation and workshop
Join Sasha in zoom (link here) on Thursdays fortnightly 12:30 or make an appointment by emailing careers@kent.edu.au
Online Career Portal
Access Kent's My Career Online Hub – Abintegro, in these simple steps!
• Key in MY.KENT
• Login using your Kent student email address and password.
• On the landing page, click My Career Hub icon.
• Received an overview about online career facility and begin your online career hub journey using Abintegro!
My Internship Program
Apply your theoretical learning to a practical environment. Gain exposure to Australian workplace culture. Expand your professional network. Receive mentoring from experienced professionals.
The program includes:
3 learning modules and a 12-week unpaid work placement in your field of study at a host company where you will – gain relevant local work experience to add to your resume.
Join our information session with Amy Plummer, Melbourne campus Counsellor
E: careers@kent.edu.au Sydney and Melbourne students (VET and HEd) are all welcome!
Opportunities and Your Community
More readings for Mental Health Wellbeing and employment tips and bits. 
Keeping your stress in check at exam time
Employment Opportunities at BUPA.
Australia Travel and Entry Updates for International Students
Women in Leadership: 6 Tips for Turning Your Passion into a Career
Anxiety is more than just feeling stressed or worried. While stress and anxious feelings are a common response to a situation where we feel under pressure, they usually pass once the stressful situation has passed, or 'stressor' is removed. Source: www.beyondblue.org.au
Coronavirus related anxiety is on the rise, with Geelong health professionals reporting increases in patients experiencing stress about contracting Covid or missing out on planned activities. Source: www.geelongadvertiser.com.au
Get Connected
Know The Rules
Dishonest practices contravene academic values, compromise the integrity of research and devalue the quality of learning. Kent Institute Australia (Kent) protects the academic integrity of its courses and students through prevention, detection and action addressing academic misconduct by students. Academic misconduct could lead to serious consequences including cancelllation of enrolment and exclusion from Kent. Know the rules, click here. For clarifications, please contact studentservices@kent.edu.au
Student Leadership & Groups
Be Heard. Be Recognised. Get Involved. For more information about student leadership programs at Kent, email: Sydney campus – LEAD.syd@kent.edu.au or Melbourne campus – LEAD.melb@kent.edu.au
Key Contacts
Melbourne Higher Education – Sydney Higher Education
Student Finance (Sydney) – Student Finance (Melbourne)
Student Wellbeing (Sydney) – Student Wellbeing (Melbourne)
Career, Industry and Internship
Melbourne Events & Activities – Sydney Events & Activities
Library Melbourne – Library Sydney