Bachelor of Business, Sydney Campus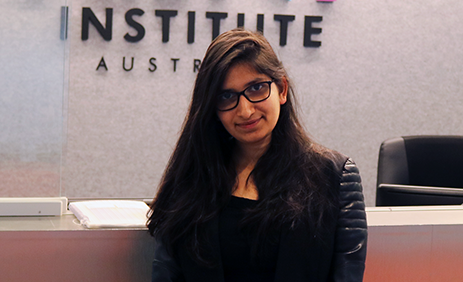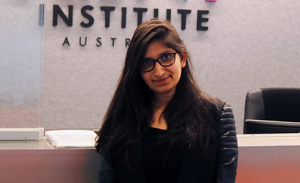 We sat down with recent Kent graduate Pallavi to have a chat about her studying experience at Kent.
"My journey at Kent was amazing. To study overseas is a very exciting opportunity for every international student. Every student has a certain aim to achieve in his or her life, and I aimed for great academic results so that I can enter my field of study as a graduate. To achieve academic success the support of the Kent administration at every single stage is helpful whether it is related to our studies, fun or career. They always try to do activities such as table tennis competitions, festival celebrations and different professional development workshops so that they can make learning fun. The teachers at Kent are so generous and are always ready to answer our questions. They always encourage and show a positive attitude towards us.
I would like to congratulate all the new students who join Kent institute Australia to pursue their studies. Also, I would like to suggest that you always listen carefully to your teachers and attend all classes. Never allow your work to clash with your studies.
As an international student, it was hard for me to understand the pattern of studies in Australia. The way I have learnt back in my country was completely different. As time passed, with the support of my teachers, learning was fun and I easily understood the assignments and exams. The resources at Kent's library and Moodle made my studies easier and interesting.
I am grateful for the three years I spent at Kent institute Australia and learnt everything related to my course that would lead me towards the path of success. I have recently started my job as an IT marketing member and I am putting all my skills that I have gained in my academic journey at Kent into practice".
– Pallavi Puri
Explore more student testimonials at Kent's Youtube channel