Bachelor of Business (Management), Sydney Campus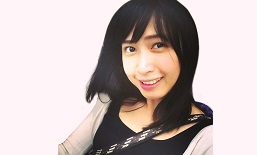 1. Please introduce yourself.
Sang Nguyen, CPM – Class of 2014
I'm a marketing enthusiast and a professional growth advocate
Current title: Business Support Specialist
Organization: Australian Unity  
2. What were you up to before studying at Kent?
I completed my Diploma of Business Management at Kent International College, an affiliated school of Kent Institute Australia in Vietnam. After my graduation, I worked at Tourism Malaysia. The scope and diversity of their marketing operations aspired me to further my study.
3. What did you study at Kent?
Bachelor in Business with specialisation in Management  
4. Where has life taken you since you graduated at Kent? / Tell us about your current job and your typical day at work.
In 2013, I joined a Sydney marketing firm that looks after customer engagement campaigns for medium and large organisations. I really enjoyed coordinating a diverse fulfilment portfolio. Later, I received an offer to co-manage a branch operation, where I gained contemporary skills in building and maintaining client relations. In 2017, I went on to look after marketing and administration for a B2B technology vendor. This experience has facilitated my insights of IT distribution and vendor management. Currently, I am working in health care industry where I have acquired much knowledge about the Australian aged care sector.  
5. Do you believe the Kent course helped build your skillset and adequately prepared you for your current work? Why/why not?
As new trends and technologies emerge, business skills have become the essentials to almost any profession. I believe that the Business Management course at Kent Institute Australia covers practical knowledge and applicable skill-set across many business functions, from operation, marketing, finance to human resource and technology. What stood out for me was that I learned to constantly look for alternative solutions, whether through group or individual assignments.  
6. If you could give one piece of advice to someone starting at Kent, what would it be?
"Go the extra mile" – Take an unexpected approach to complete anything, whether it's a social activity, a small task or a preparation for the next big challenge. That's how you make your mark!  
7. What is your best memory of studying at Kent?
It's a sense of connection. Kent has a great team of lecturers who devote their time to engage with their students. The small student-teacher ratio allowed more opportunities for in-depth discussions, through which I built my analytical skills.
Explore more student testimonials at Kent's Youtube channel