Hi Students,
I am the librarian at Kent Institute, my name is David Hart. I want your studies at Kent to be very successful, so it is important to have access to your textbooks and online resources when searching for journal articles. You should find 5 to 8 journal articles for every assignment, being sure to utilise EBSCO databases available on the side menu of the Kent homepage.
If you have any research questions or problems, you can find me in the library or you can also email me: david.hart@kent.staging-sites.com.au or ring me: 02 90935170. Happy Studying!
Textbooks
Students can purchase brand new or second hand textbooks from Uni Coop Bookshop with online ordering and free delivery over $50: www.coop.com.au
Coop Bookshop is located at: 153 Phillip St, Sydney, a short walk from Kent Institute campus, next to Lindt Café (great for hot chocolate!)
Textbooks can also be rented from: www.zookal.com.
Online Resources
Kent Institute website for EBSCO business database and library catalogue: kent.edu.au
State Library of NSW website to register online for eresources: http://www.sl.nsw.gov.au/research-and-collections
Google Scholar: https://scholar.google.com.au/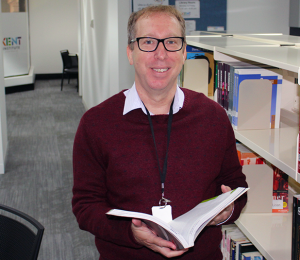 Publishers websites for online resources for textbooks at Kent:
Cengage: https://cengage.com.au: free IPAD app and study tools
Pearson Australia: http://www.pearson.com.au
McGraw Hill Australia: http://www.mheducation.com.au
Online resources include: study resources, learning concepts, echapters, ebooks, study guides, etc.
If you would like to have a private consultation about best practices when it comes to research, come and see me at the Library on the Mezzanine level.