Your success is important to us!
We understand that studying is an investment in your future, career, and employment prospects. We want to see Kent students graduate equipped with the confidence, skills and knowledge to be competitive in the job market. To help you achieve this, Kent provides all students and graduates with access to our online Kent's Kinobi Career Hub.
Kinobi Career Hub can help you:
Develop your 'soft' skills
Identify your strengths
Develop self-awareness
Build a CV and Cover Letter
Improve your communication skills
Understand the job market
Improve your Interview Skills
Look after your wellbeing
Career Direction
And much more!
Use your student ID (example: K123456) and your 'My Kent' password.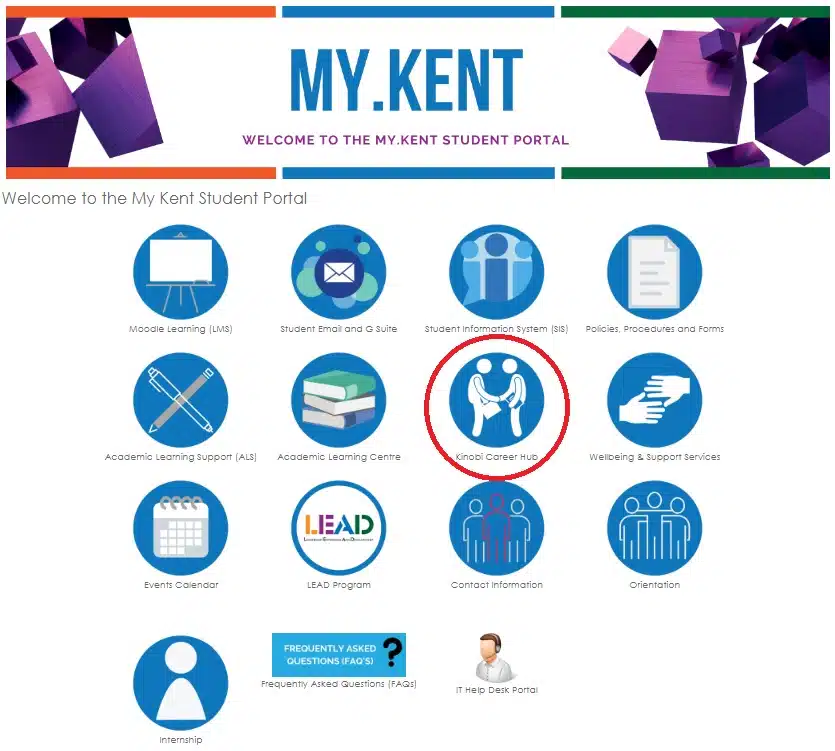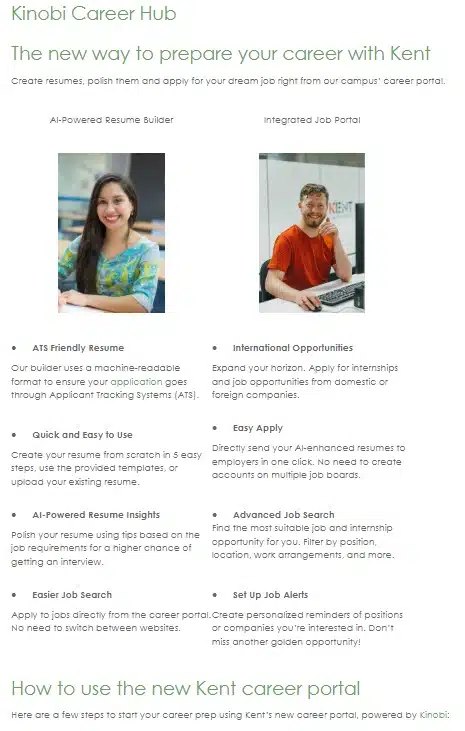 We understand that sometimes you may need more personal support or want assistance in navigating the online My Career Hub. If you would like additional support, then come along to our regular Career Hub consultations. Check the Events Calendar for details and to register.