Making Their Mark Globally
Kent Alumni are making their mark in a diverse range of professions including accounting, finance, marketing, information technology and much more. Our graduates display a wide range of skills and expertise and are located all over the world.
We encourage Kent graduates to join our Active Alumni network and to list Kent Institute Australia as their education provider on LinkedIn.
Benefits of being an Active Alumni Member
As part of the Active Alumni Network, you will have access to:
The Kent Library
The online Kent Careers Services portal
Personal careers and employment consultations
Alumni discounts
Free Seminars and Workshops for your ongoing professional development
Alumni awards
Leadership opportunities
Alumni Networking events and groups
So what are you waiting for? Register now and stay active.
Become an Active Alumni Member Now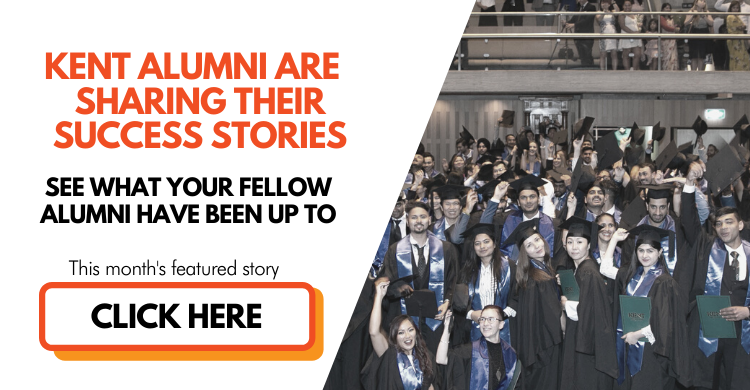 See what some of our graduates are achieving all over the world by discovering their stories and accomplishments:
Explore more student testimonials at Kent's Youtube channel.