Explore Karen's Story
1. What is your current job title and what organisation do you work for?
I'm a Digital Account Manager / Project Manager. I use to work for Ogilvy Digital Australia – one of the biggest Creative Agencies in the World – where I managed the delivery of digital projects, SEM and Google Analytics across a diverse portfolio of client accounts such as Captain's Choice, Tui Products (NZ), Transport for NSW, Jacobs Creek, Voyages (Ayers Rock Resorts), McPhersons, Mirvac, and Auckland Airport.
I have quit my full time job and created 'Working As We Go', my own little marketing business offering digital marketing solutions to our clients. The work can be done remotely, allowing me to travel the world.
All the details about why we decided to go remotely, where we have been so far, how much it cost to work & travel, tips on how to work remotely, the services we offer and more can be found on our website: www.workingaswego.com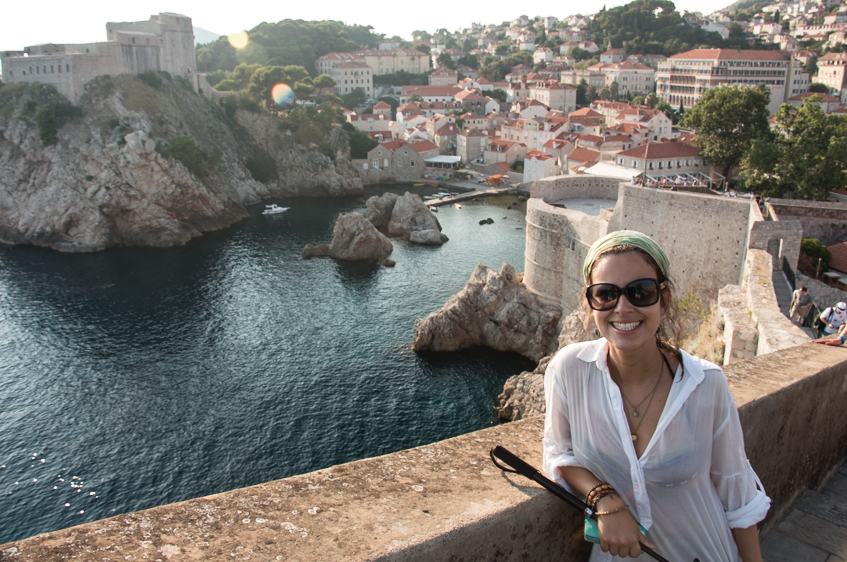 2. Where are you originally from?
I'm from Brasília, Brazil. I have moved back to Sydney to live with my fiancé in 2011. May 11th 2015, we both left our jobs and decided to work remotely as we travel the world.
3. We know the Kent student body is culturally diverse, where in the world are you working?
Today, 4th Dec 2015, I'm in Costa Rica, project managing an app development for a start-up company from Sydney as well as running my own business. Working As We Go has visited 42 cities over 19 countries in the past 7 months.
4. What did you study at Kent?
I studied Certificate IV, IT (websites).
5. Do you believe your time at Kent adequately prepared you for your current work? Why/ why not?
I already had a bachelor degree in Communication – Advertising from the University of Brasilia, when I started Kent. However, I wanted my career to focus on the digital world, which I find very interesting, challenging and with a lot of jobs opportunities out there.
The IT course from Kent gave me the basic knowledge I needed to be able to enter the digital industry. As an account / project manager I must understand how a website is built and the terminology used in order to discuss the project with the developers as well as with the client.
The digital knowledge gave me something even more precious: freedom to work from anywhere.
6. What advice would you give to students currently studying at Kent?
There are plenty of opportunities in the digital industry in Australia. I would advise any student to try to expand your knowledge and practice what you learnt in your course creating your own project. Don't hesitate to ask for the teacher's help as they are very knowledgeable and can guide you. If you have a portfolio, it will be easier to get a job after you leave Kent.
7. What did you love most about studying in Australia?
Australia is a beautiful country with great people, who are always willing to help you.