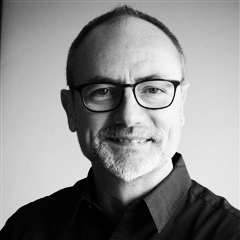 Workshop by Zoom *Check your student email or Kent Newsletter for the Zoom link to all these event.
John Holt is currently the Work, Health and Safety Manager for Suez Water Technologies & Solutions covering Australia and the Oceania region.
With 35 years workplace experience across a variety of disciplines covering multitude environments including: off-shore oil and gas rigs and ships, heavy construction, ship building, utilities, educational institutions and even museums. He also works as a consultant providing support and guidance to business and individuals who are committed to discovering the best they can be. He delivers and facilitates workshops on safety, risk and leadership.
Over his years of work, John has realised the importance of good leadership skills in promoting a positive, healthy, productive and inclusive work environment. John is passionate about developing good leadership skills in people at all levels of an organisation to develop a safe and inclusive workplace.
You don't need to be a CEO or director to benefit from good leadership skills!
Come along to this informal workshop and find out how you can develop your leadership skills for career success.
LEADPOINTS: 20