Easter is one of Australia's most popular holiday seasons. Good Friday and Easter Monday are public holidays in all states and territories, making a four-day weekend.
When is Easter?
Easter is celebrated on the first Sunday after the first full moon that comes on or after the March equinox in Australia and many of the western countries. Depending on the year, Easter Sunday falls between the end of March and the end of April. Easter is a 50-day festival that takes place every year.
It's normally about this time that schools are on their first two weeks off since the start of the school year, and those who have taken time off work use their additional time doing things around the house like painting, gardening, home renovations, paperwork, and so on.
However, if you are a newcomer to Australia, you may be unsure where to go and what to do because many of the people you have met will be away for four or more days. At the same time, many normal activities pause on Easter and resume after the holiday.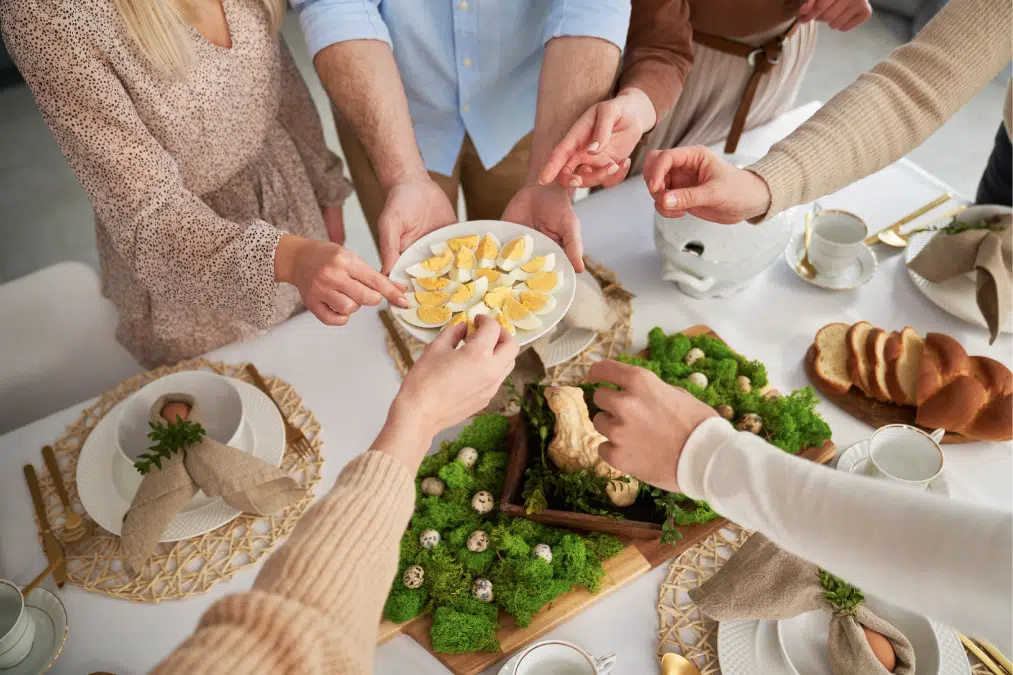 Popular events during Easter holiday
Sydney Egg-cellent Easter
This annual Easter event will take Sydney kids on an adventure with the Easter Bilby across the beautiful Centennial Parklands. Children are introduced to the narrative of the Easter Bilby and their very unique promotion to Australia's Easter mascot, along with their parents. They can participate in nature-themed games and art projects that celebrate Australia's unique plants and animals, as well as follow trail maps, conquer obstacles, and interact with the natural world and their community!
Find out more: https://www.sydney.com/destinations/sydney/sydney-east/moore-park/events/egg-cellent-easter
The Sydney Chocolate School
Build your own Easter chocolate egg by joining the upcoming workshop at The Sydney Chocolate this Easter using French techniques. 
Find out more: https://sydneychocolateschool.weteachme.com/classes/1016244-easter-class-marble-tempering-and-chocolate
Sydney Royal Easter Show
The Show is a celebration of Australian culture, from rural traditions to contemporary lifestyles, with something for everyone. It permits the RAS to invest in agricultural programmes, competitions, education, youth, and rural NSW thanks to the revenue it generates.
Find out more: http://www.eastershow.com.au
Melbourne Good Friday Appeal for the Royal Children's Hospital
The Good Friday Appeal is a non-profit organisation dedicated to raising funds to help The Royal Children's Hospital in Melbourne deliver world-class care to our children. Every year, the Appeal brings together all sections of the community to raise donations, culminating in a telethon on Good Friday.
Find out more: http://www.goodfridayappeal.com.au
Bendigo Easter Fair 
The Bendigo Easter Fair, which began in 1871, is one of Australia's longest-running community festivals. The lovely Rosalind Park and nearby streets in Bendigo will be turned into a colourful zone filled with family-friendly entertainment, stage shows, hands-on activities, live music, roving performers, an Easter egg hunt, and more over the four-day Easter long weekend!
Find out more: http://www.bendigoevents.com.au/Pages/Easter/Default.asp
Canberra National Folk Festival
The National Folk Festival is ecstatic to welcome growing and curious folk family home to celebrate in Canberra/Ngunnawal Country for the Easter long weekend in 2022.
Find out more: http://www.folkfestival.asn.au
Stawell Gift Running Races
The Stawell Gift is the oldest short-distance running race in Australia. It is the primary event of the Stawell Athletic Club's annual Easter weekend carnival, which takes place at Central Park in Stawell, in the Grampian Mountains section of western Victoria, with the main race finals on Easter Monday.
Find out more: http://www.stawellgift.com
Other activities to do
Ask for recommendations at the local tourist information centre.
Go for a stroll, a bike ride, a drive, a rail journey to the countryside, or whatever you choose to do.
Make new friends — by you're going outside, you may simply start a conversation about what they're doing for Easter and if they have any recommendations.
Visit a park, botanical garden, beach, mountains, or a river.
Sort your images and possibly print some
Update your diary and begin defining objectives and priorities for the coming months
Begin doing something you've always wished to do
Finally, we wish you a fun and safe Easter holiday! Find out more about events and activities on campus at: https://kent.edu.au/events/