Kent is pleased to announce that its Bachelor of Business Information Systems (IS) Specialisation will be upgradedto align with Australian Computer Society (ACS) requirements.
The upgraded structure has been designed and approved after receiving feedback from students and in consultation with industry and academic representatives and is designed to better meet the needs of current skill shortages within the ICT sector, with a close alignment to the role of ICT Business Analyst.
The revised Specialisation now incorporates nine (9) Specialisation Units (up from seven (7) and IS students will study TITP105 The IT Professional in lieu of CRSE108 Corporate Social Responsibility and Ethics.
The new Specialisation Units are as follows:
SENG205 Software Engineering
BUIN311 Business Intelligence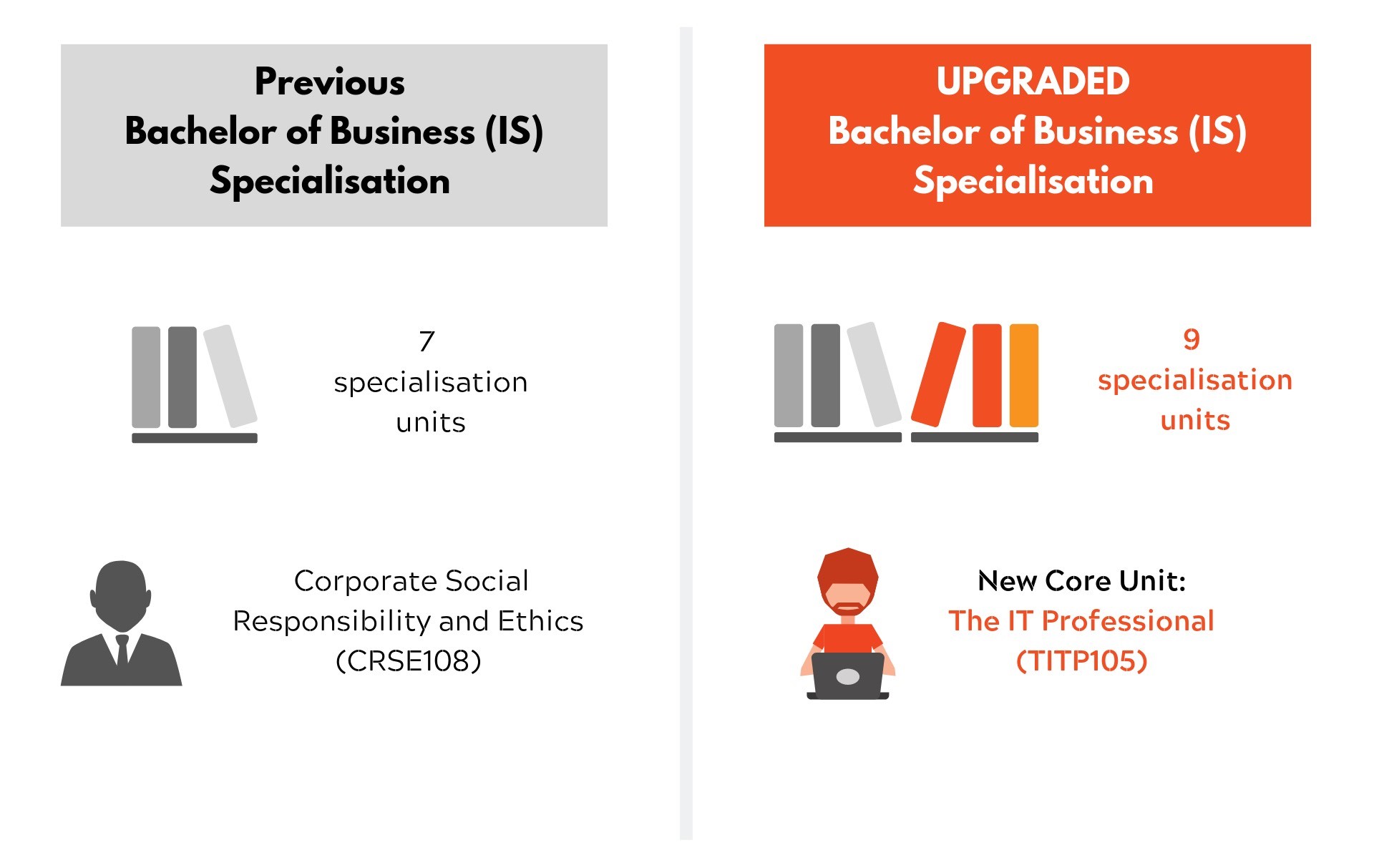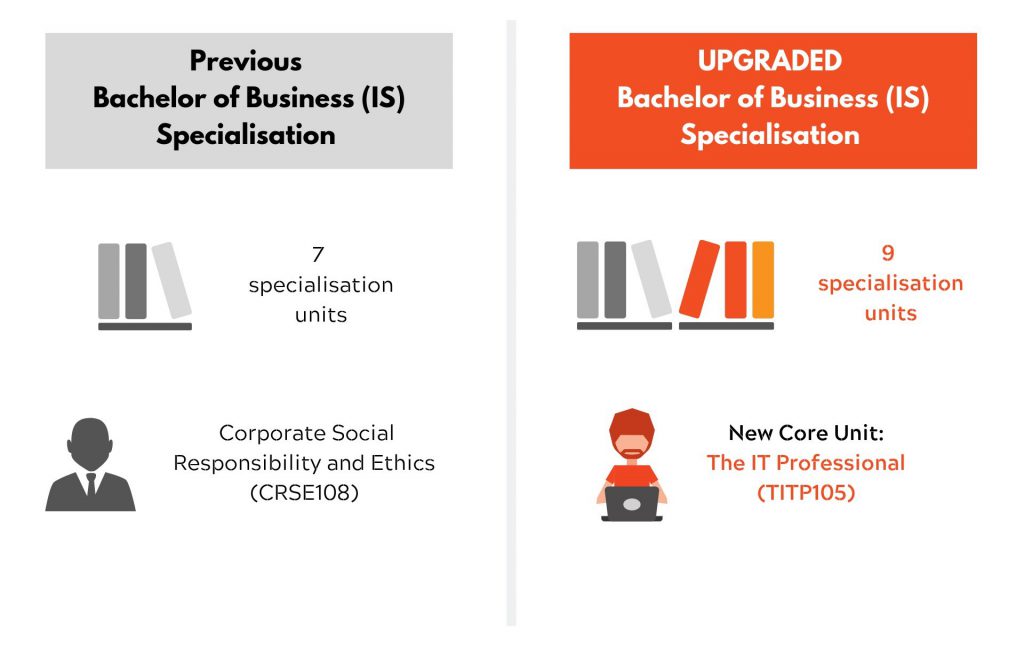 Delivery of the upgraded Bachelor of Business (Information Systems) Specialisation will commence on Trimester 2, 2019.
To learn more about the application requirements, intake dates, and fees of the course, please visit the course page.
Kent students who are already studying the Bachelor of Business (Information Systems) will be able to complete the old structure as planned. Current students who wish to change to the upgraded specialisation structure from Trimester 2, 2019, may do so by contacting the Student Services Unit (StudentServices@kent.staging-sites.com.au).