As one of Kent's core objectives, both Sydney and Melbourne campuses are building industry links for students to become more empowered to achieve their career goals. On the 9th and 11th of April 2019, industry experts visited the campuses and provided valuable insights to participating Accounting and Information Technology students.
Growth in the ICT industry is projected to increase rapidly and both opportunities and challenges are expected to be encountered by emerging professionals. Guest speaker Anthony Ellard (JP MACS (Snr) CP), the National Business Engagement Manager for the Australian Computer Society, shared his insights on these challenges and even delivered steps on how students in Kent's Sydney campus can future-proof their skills.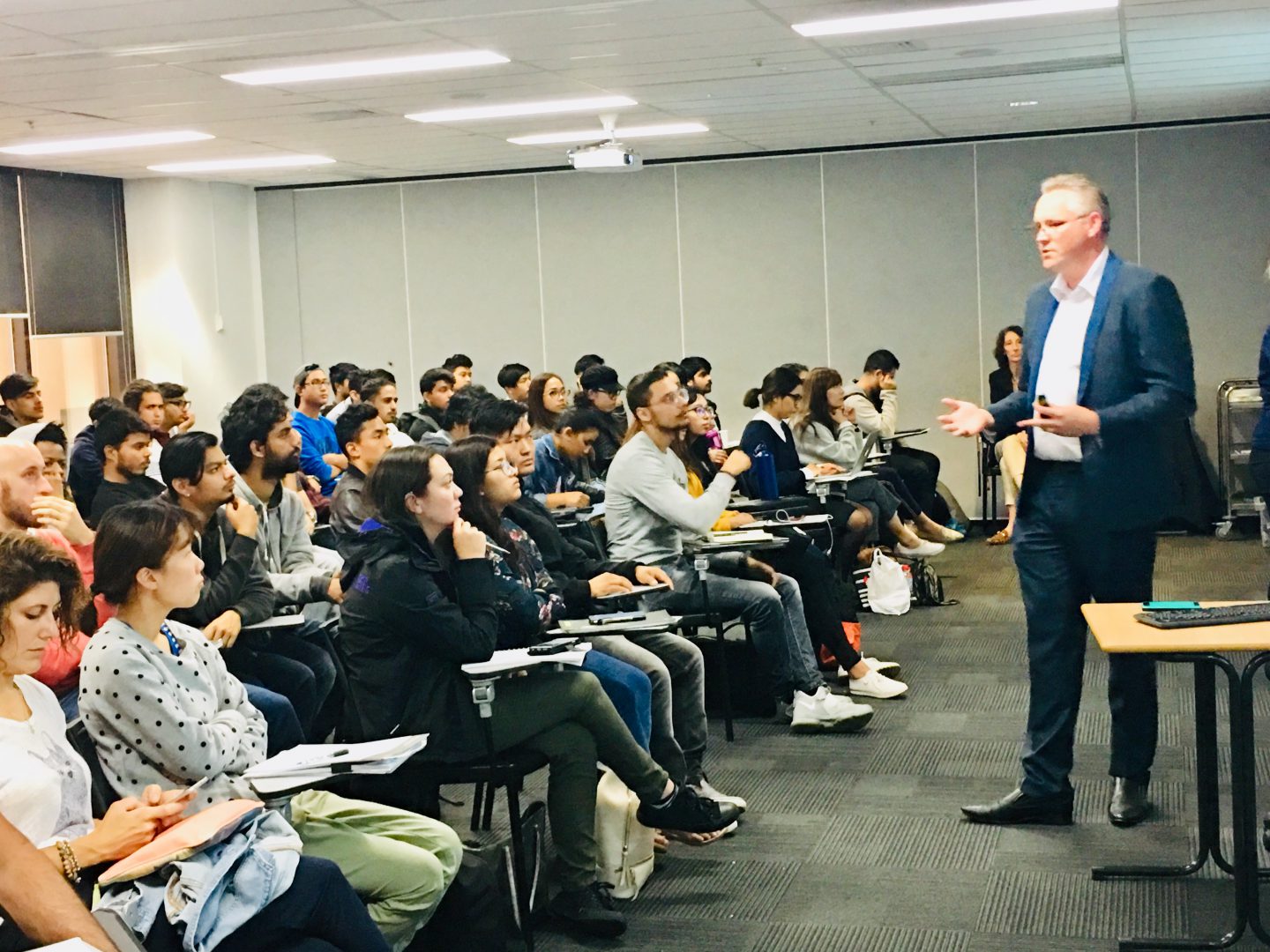 Mr Anthony Ellard and the students of Kent's Sydney campus
Melbourne students were visited by Mr. Thomas Quinlan (MBA, CPA), Founding Director of the Quinlan Consulting Team. With his extensive Accounting knowledge and MBA experience, he delivered an exciting presentation about business and finance. Ms. Sara Young, General Manager of the Quinlan Consulting Team, was also present to answer enquiries and share her experiences of over 10 years in start-ups and large organisations. This seminar was also organised by the Student Representative Group (SRG)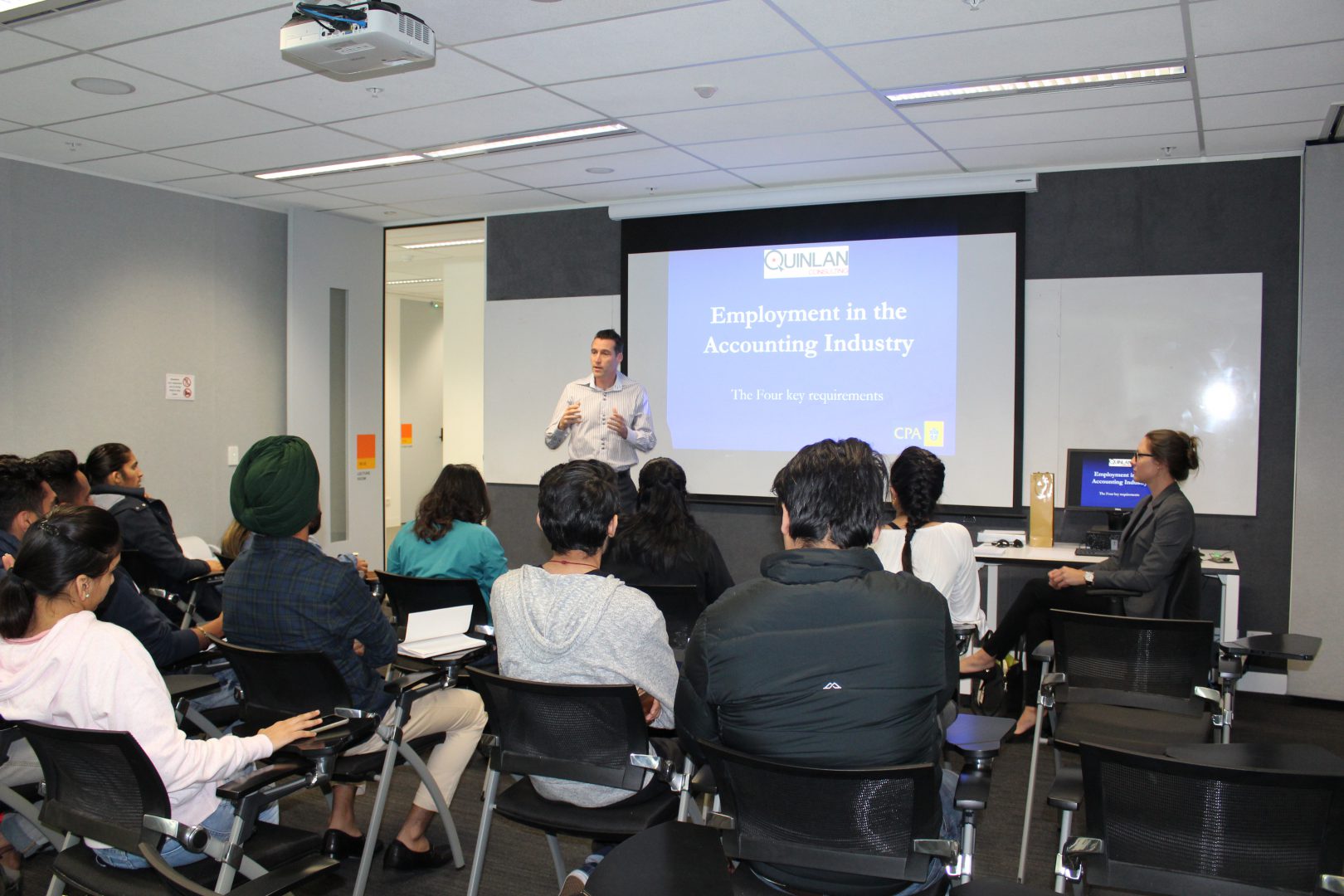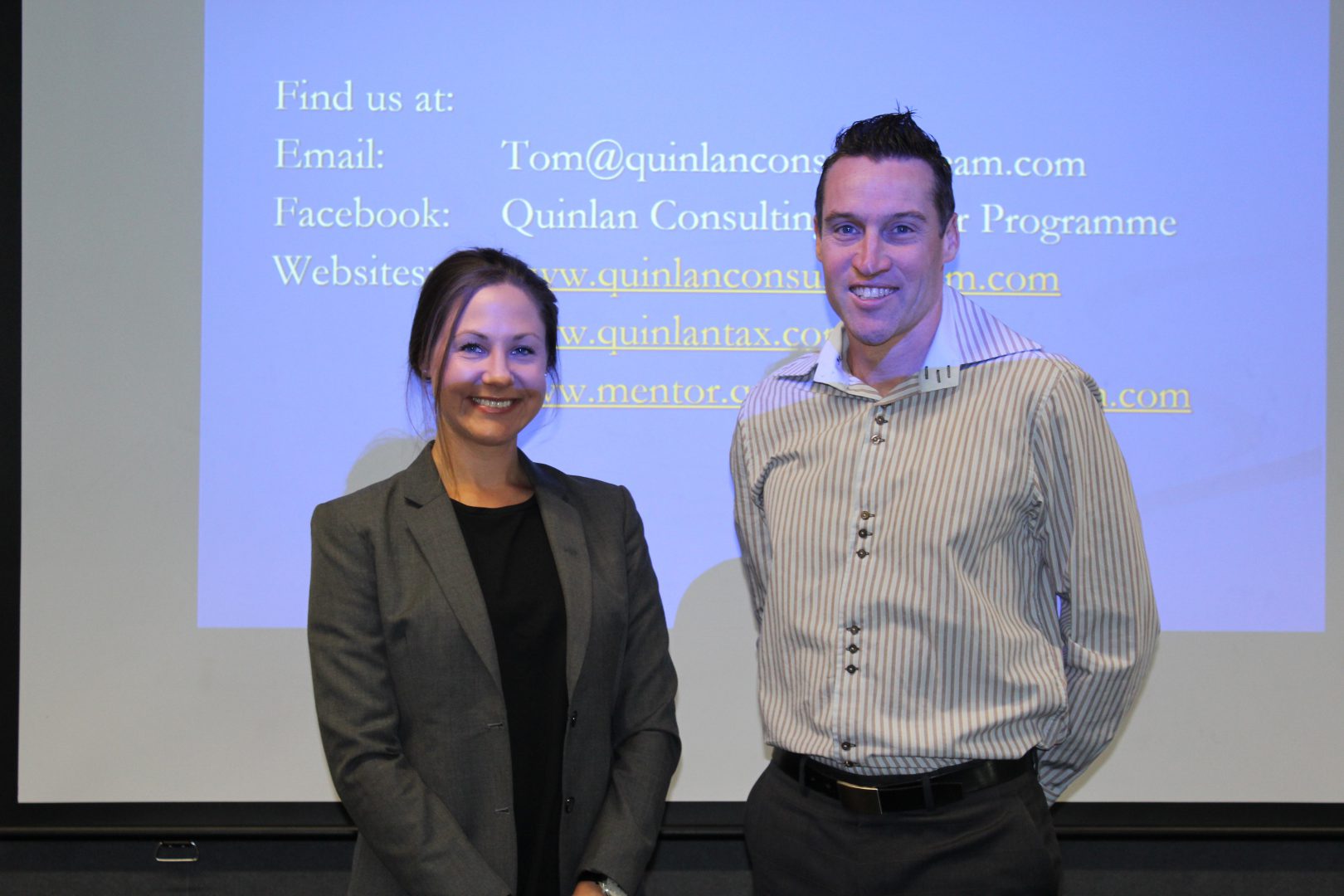 (L) Mr Tom Quinlan and the students of Kent's Melbourne campus;
(R) Mr Tom Quinlan and Ms Sara Young of Quinlan Consulting Team
Kent would like to thank Anthony, Tom, and Sarah for sharing their time and knowledge.
To know the next Guest Speaker Event in campus, make sure to always check the Events Calendar and visit Kent's Facebook, Twitter, and Instagram accounts.